A toilet waste trap is used to connect your toilet to your home's sewerage and will either exit your toilet and go through the floor or wall. There are three main plumbing types with a universal option that can either be an S or P trap.
S Trap
An S trap toilet waste exits through the floor. Most older-style toilets will be an S trap.
P Trap
A P trap toilet waste exits through the wall at the rear of the toilet. All wall-hung toilets are a P trap.
Skew Trap
A Skew trap will also exit through the wall but on the left or right side of the toilet (as opposed to a P trap). Mostly used when plumbing is difficult to conceal in an S or P trap configuration.
Universal Trap
Can either be installed as an S or P trap. Back to the wall or wall-faced toilets are usually universal traps.
Here is a useful diagram or check out the full article on choosing a toilet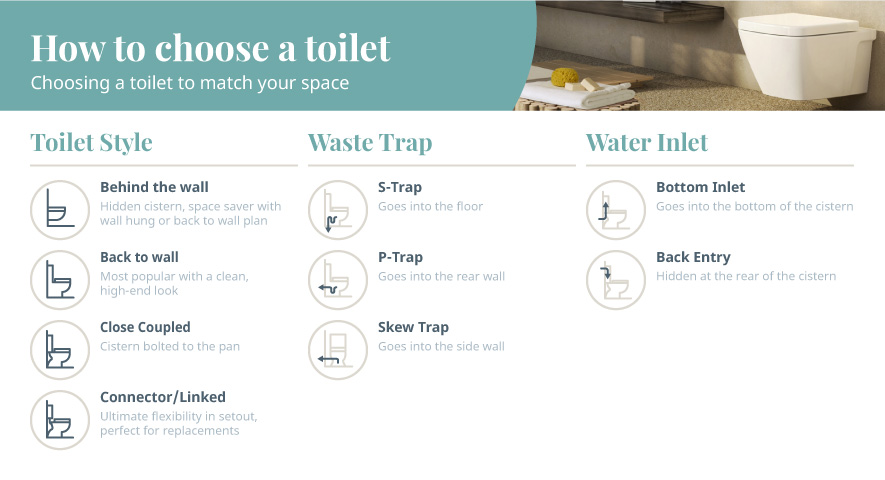 Alternatively, book a free Virtual Consultation here and let our team of experts help you with product recommendations, style advice, and more.
If you would like our team of specialists to help select products on your behalf based on your style and budget requirements, simply fill out this easy online form and have products selected for you without the hassle of choosing individual products yourself!