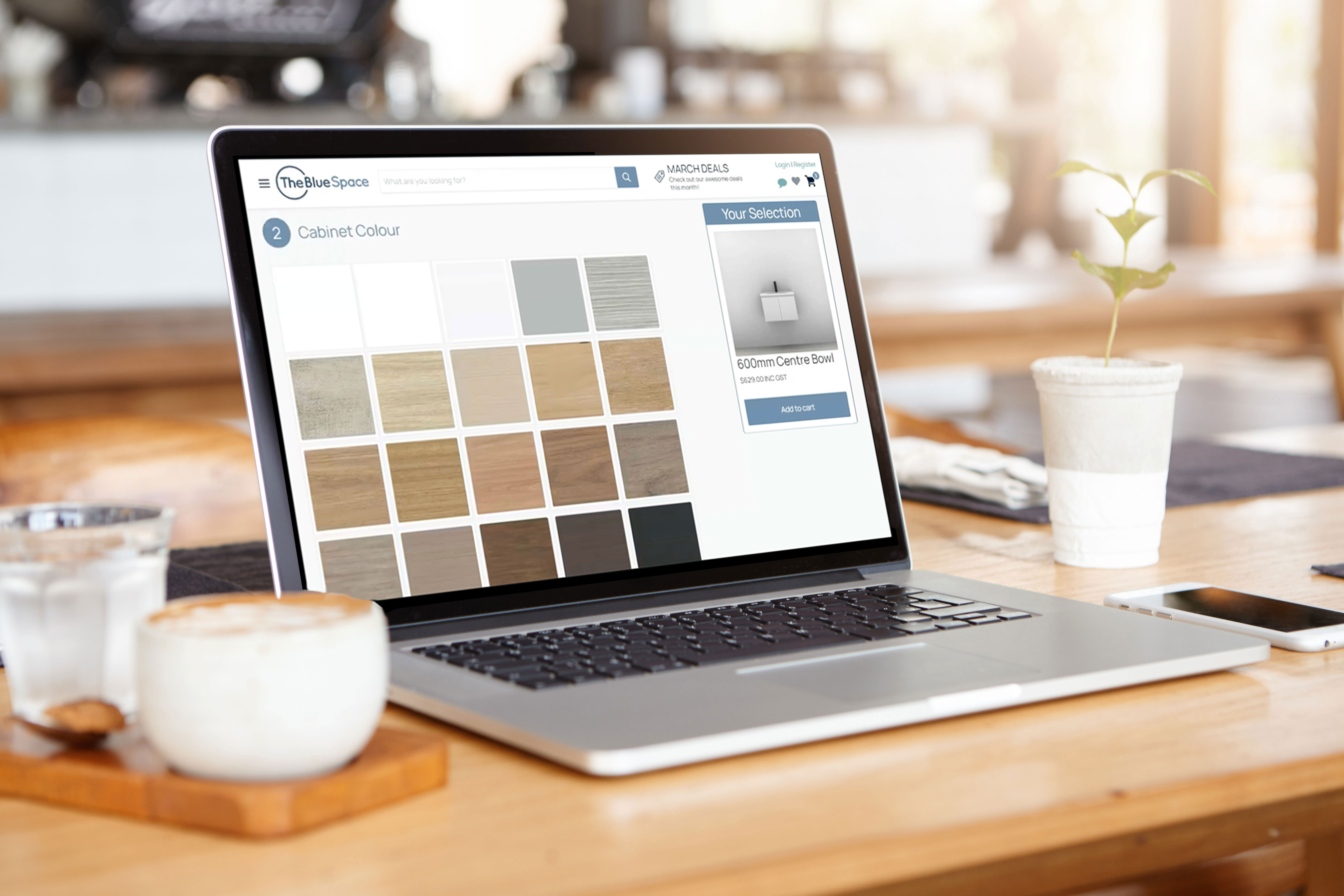 Our Visual Shopper tool is available to most of our bathroom vanities, and bathroom mirror cabinets. This tool allows you to view the size and configuration, cabinet finishes, as well as benchtop, handles, basins, and accessories.
Simply go through each step to build your dream bathroom vanity or mirror cabinet. Select the size and configuration (doors, drawers, and where these will go, and basin location), choose your finishes, and add any additional accessories to spruce up your vanity and bathroom experience.
As you scroll through and select your finishes, the image will not change. This was made for you to picture what your chosen finish may look like.