What Bath Best Suits You
There are so many different styles, shapes and sizes when it comes to baths, so we thought we would put together a little cheat sheet to help you choose a bath that suits your design choice and lifestyle needs.
The ultimate luxury. Freestanding baths are the most popular choice for bathroom renovations around Australia. Available from 1400mm, freestanding baths are luxurious, offer dual reclining ends and offer a great focal point to your space.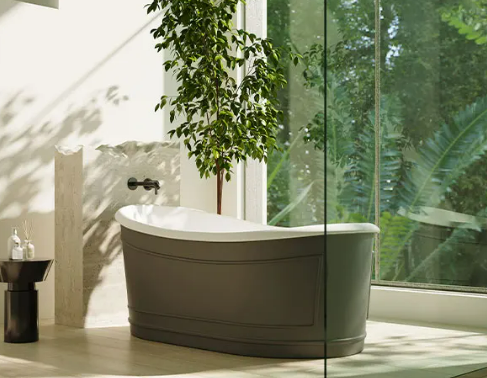 The look of a freestanding bath but it sits flush against the wall. A great solution if you have a smaller bathroom or you don't want to have to worry about cleaning behind the bath.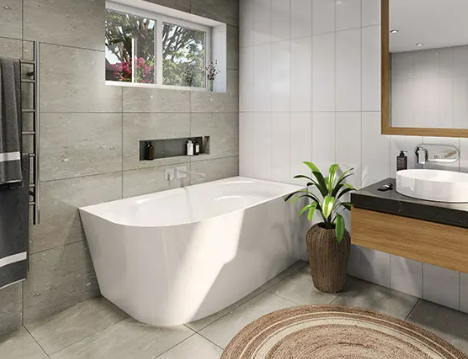 A great choice for family bathrooms. The island bath is built into a hub (a tiled island). The bath offers extra room around the bath which is perfect as a sitting ledge when you're bathing the children, or a place to put candles, plants or extra towels.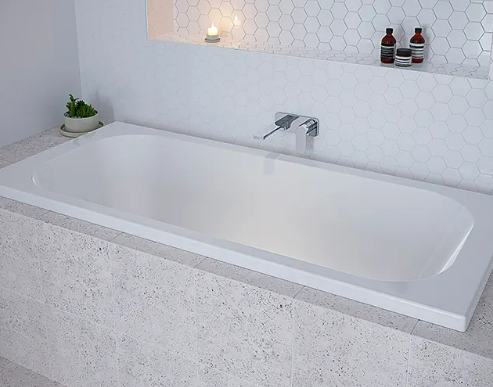 Perfect for small bathrooms. The four tile flange bath has a lip around the edging of the bath that directs water back into the bath, making it the perfect choice for the shower/bath combo in small bathrooms.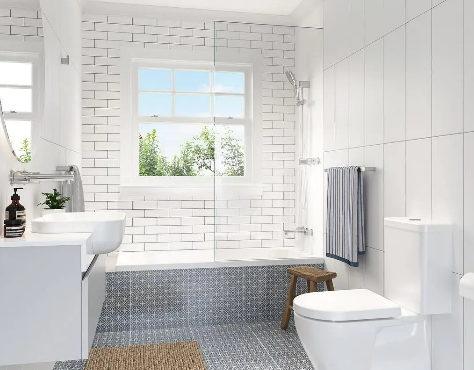 These days, baths come in a range of different materials, here's a guide to what materials are more popular when it comes to baths;
Acrylic
Most baths are acrylic and can range in price. Acrylic is a really durable product and also retains the heat better.
Steel
There are limited options when it comes to steel baths but we have some great options here at The Blue Space. Steel baths are very durable and also scratch and impact resistant.
Solid Surface
Ultimate luxury. Solid surface baths are a stone finish, making them silky smooth to touch. Impervious to bacteria and staining, solid surface baths are the premium choice and are available in white, matte grey and matte black.
*Be sure to check your floor structure if you plan on putting a solid surface bath in your bathroom as they can weigh up to 150kg without water.
It's also important to be familiar with the existing plumbing set-out and the current bath waste position. Any changes to this configuration can affect your budget.
Finally, aim to match the bath design to your basin or toilet suite.