Timeless Bathroom Fixtures
When it comes down to bathroom mirror cabinets, style is often overlooked for the obvious addition of storage this fixture provides.
As our style preferences change over time, we realise in our innovative communities that sacrificing functionality for design is a dated notion. We see brands such as Timberline, ADP, Loughlin and many more embrace the idea of blending functionality, quality and style together to create the timeless bathroom mirror and shaving cabinets we see today.
1. Rectangle Shaving Cabinet
Simple luxury is the way to go for a trendy bathroom style from 2021 onwards. The rectangle cabinet style with sleek straight-lined edges and large bathroom cabinet mirrors will fit into any contemporary design and is definitely the go-to design for a modern home.
The open shelf cabinet can match a variety of designs from Contemporary, and Scandinavian to unconventional Boho. The practical open shelf feature allows a variety of storage options.
Best Selling Open Shelf Cabinet: ADP Shelf Shaving Cabinet
Easy access shelf that sits underneath the mirror cabinet
Adjustable glass shelves
Includes a 3x Magnified mirror
Soft-close doors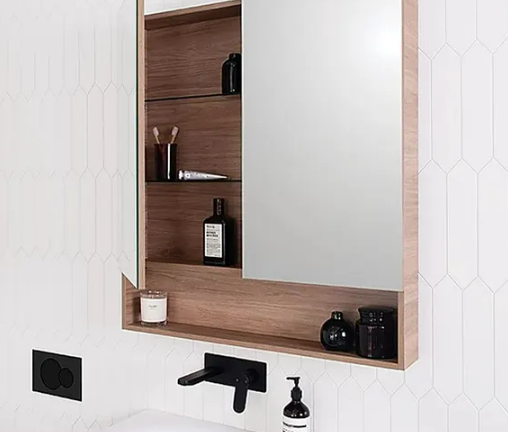 The Exposed side panels that are customisable allow you to choose the cabinet colour or timber finish. The plentiful storage space and large mirrors is a statement to the motto, don't skip style for function!
Best Selling Exposed Shelf Cabinet: Timberline Denver Shaving Cabinet
Variety of cabinet colour options for side panels
Can be semi-recessed to save space
Under-cabinet or side lighting available
100% Australian Made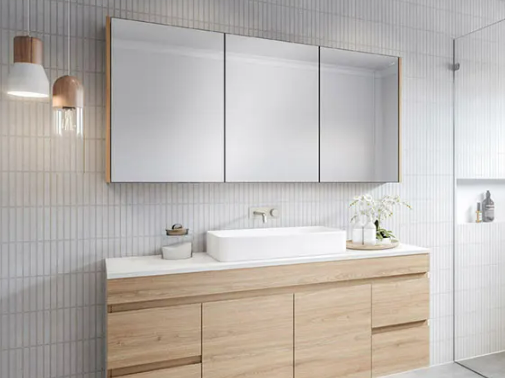 2. Timber Shaving Cabinet
As trending styles lean towards bringing the aesthetic beauty and calmness of nature indoors, the look and feel of timber shaving cabinets caters to this aspired design. The question of how to refinish bathroom cabinets is not recommended with this cabinetry style, due to the natural tendency of certain timbers to surface check.
Brands such as Loughlin Furniture, work closely with Australian leading timber suppliers to sustainably incorporate the gems of our Nations landscape within our homes.
Timber open shelves are a serene luxury, the easy access open shelf design is not only a plus for storage space but also provides character to your bathroom design. This feature displays the beautiful colour tones and patterns of Australian timber.
Best selling timber cabinet: Loughlin Furniture Bayview Mirror Cabinet
Handmade in NSW Australia
Four different timber side panel options are available
Generous storage space
Adjustable shelves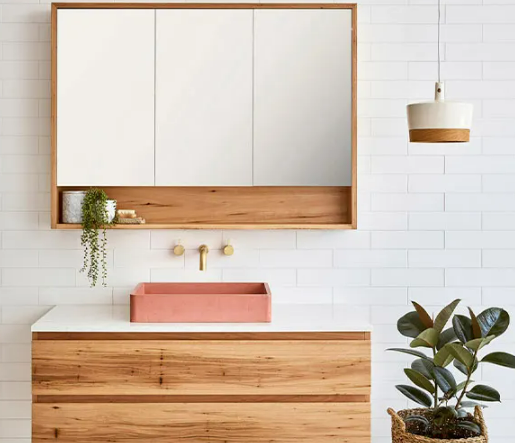 The oval bathroom cabinet stretches out in length to offer an elegant storage space and mirror function for those with limited space on their bathroom walls, or to provide a minimalist bathroom design with a flair of sophistication. The oval cabinet is also available in modern designs to suit contemporary styles.
A minimalist style doesn't mean sacrificing a good mirror for a bathroom cabinet's small storage space. Oval mirror cabinets are a perfect fit for tight bathroom spaces in need of a good-sized mirror with storage. Need extra storage with a similar minimalist style? A bathroom cabinet tallboy is the next best option!
Best selling minimalist oval cabinet: ADP Pill Shaving Cabinet 450mm
Can be recessed in the wall for extra space
Variety of cabinet colours to choose from
3 x Magnified mirror included
Choose from a stunning Woodgrain or Satin interior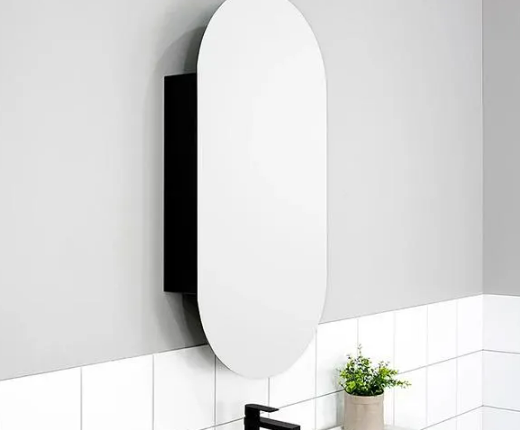 The smooth organic shape of the round mirrors are known for the ability to make tight space rooms look larger and brighter. Spherical shapes are known to reflect light in almost all directions compared to cubed shapes, so round mirrors are best for incorporating more natural light into your bathroom.
Best selling round shaving cabinet: Timberline Havana Shaving Cabinet
Can be semi-recessed in wall to save space and create a seamless look
Adjustable melamine shelves
European durable soft close doors
Modern-minimalist design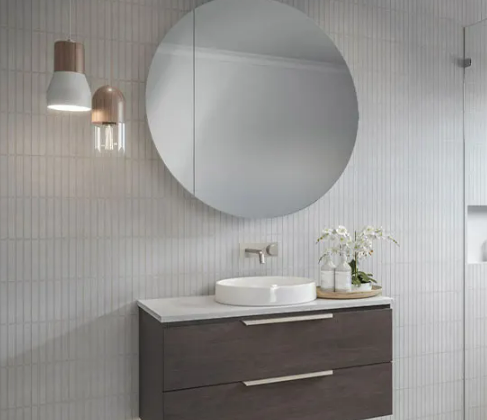 Stunning arched mirrors have a rectangular base with an elliptical shaped top. Versatile in design, arched mirror cabinets can fit into any bathroom design whether traditional or contemporary. Similarly to round cabinets, the elegant shape of arched mirror cabinets reflects natural light into your bathroom as well as creates the illusion of having windows in your bathroom.
Best selling arch shaving cabinet: Timberline Church Shaving Cabinet 400mm
Bathroom cabinet storage

Variety of cabinet colours to choose from
Durable soft-close doors
Adjustable melamine shelves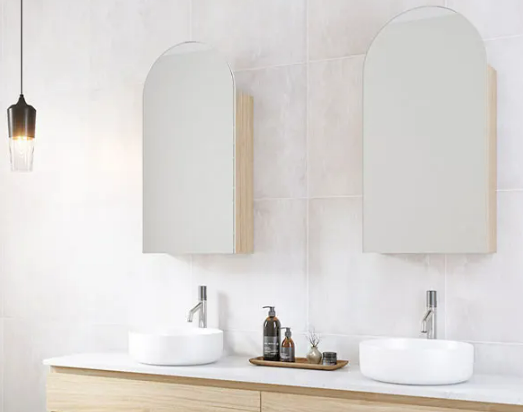 Many of our bathroom shaving cabinets available have a variety of cabinet colours to choose from to match your bathroom designs.
Looking at Dulux's range of trending colours for 2022, we see the preference for natural tones that can be described as warm, soft and bright neutrals. Andrea Lucena-Orr, the Colour and Communications Manager at paint brand Dulux says, "the most popular colours in bathrooms are whites and neutral tones".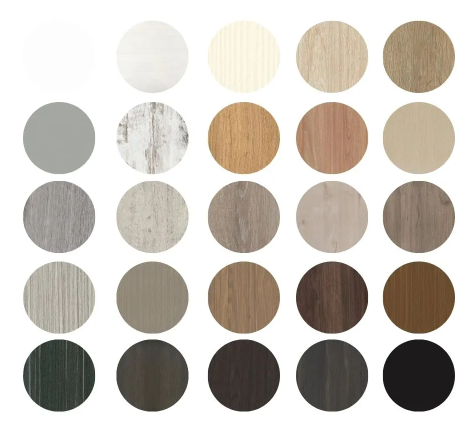 How much do bathroom cabinets cost?
Our bathroom cabinets start anywhere from $179 to $1,490 (excluding accessories, or additional add-ons). Although these cabinets both provide the same function, the price difference of our range of cabinetry depends on the style, storage space, customisable cabinet colours and accessories that can be added to suit your preference.