How to measure your room:
Measure wall to wall and ceiling to floor, marking any obstacles
including windows, doors and external fittings. Draw or sketch your
floor plan from overhead and also from a front-on perspective.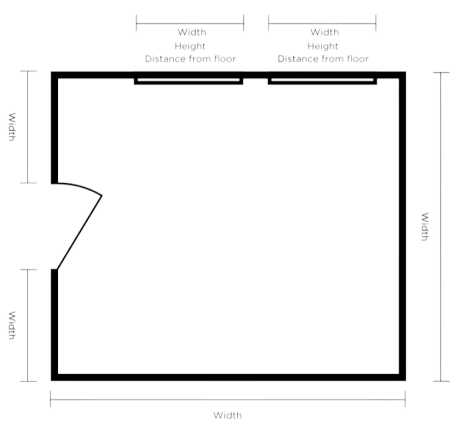 How to measure your toilet:
Remember to account for pipes, fixtures and other furniture items to
ensure you have adequate space around the unit to access cupboards,
open doors and drawers. Measure the distance from the finished floor
to the centre of the waste pipe and the location of the water inlet. Your
plumber can help you to ensure these important measurements are
correct.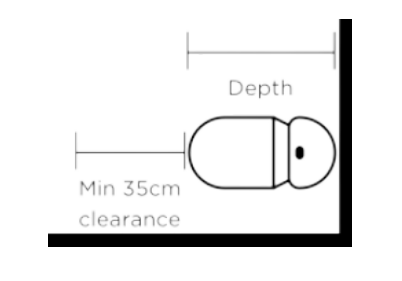 Setout:
The 'setout' of your toilet suite is the measurement waste pipe from the wall to the centre of the waste pipe. If you are replacing an existing
toilet suite, and do not want to change the plumbing, you will need to ensure that your new toilet suite will fit the existing plumbing. Toilets can be tricky, have a look at the section on "Toilets explained"
for other critical info.
How to measure your vanity:
Measure the height, depth and width of your vanity. If including a mirrored cabinet, also consider if you plan to recess
it into the wall. When selecting a mirror for your vanity, opt for a slightly smaller length than the vanity below will really draw the eye.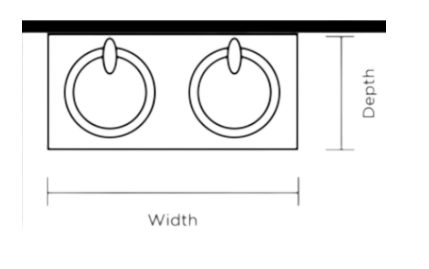 How to measure your shower:
You will need to account for the height of the shower, its width and depth. Measure the distance from each wall to accurately position the placement of your drain. Your existing plumbing might predetermine the position of your shower. If you're starting from scratch, a good standard height for your shower head is 205cm from the ground.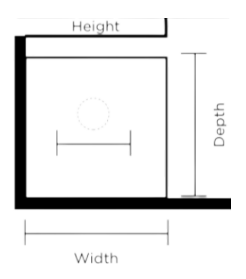 How to measure your bath:
To plan for the best placement of your bath, start by measuring the distance between where the bath will be placed and the wall, being sure to account for drain placement. For freestanding baths, position the bath far enough from the wall to allow access for cleaning. Be sure to also measure both the hob surrounding the bath and the bath itself.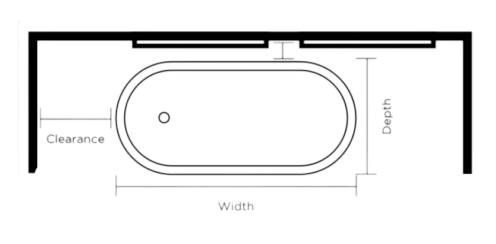 Final Step - Sketch Your Measurements:
Sketch up a basic plan for your bathroom to make it easy to visualise your new space. This will also help with selecting the correct sizes for your new products and can be very handy to send over to the Product and Design Consultant who can assist you with your beautiful new bathroom!